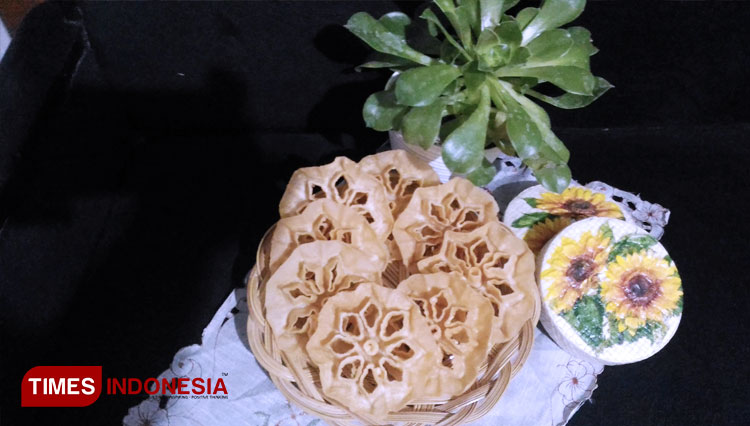 TIMESJAKARTA, BATU – Antari a.k.a kembang goyang a.k.a matahari is a kind of festive snack in Indonesia which usually served in festival such as Eid Al-Fithr, Christmas, Chinese New Year, Nyepi, weddings, or any other celebration.
Some people called it as antari or matahari which literally means as the sun since as you see the snack is round and beautiful like a sun.
Some people also called it as kembang goyang for the shape also looks like kembang or flower, and the process involves goyang or shaking the mould.
Antari is made of fried batter of rice flour, egg, sugar, starch, coconut milk, shredded coconut and sesame seeds.
This crackers taste a little bit sweet. Some people will also make it a little savory and tend to salty. Yet, they all comes with a nice taste and fragrance of sesame seeds.
"You could say Antari as an old traditional crackers. Even my mom has had this crackers when she was just a child," Sulikah, a local community of Punten, Batu said.
To serve antari or matahari or kembang goyang you better put it in a see through sealed container to make this crackers last long and stay crispy. (*)
Baca Berita Peristiwa dan Politik terbaru di Indonesia dan luar negeri lainnya hanya di TIMES Indonesia.