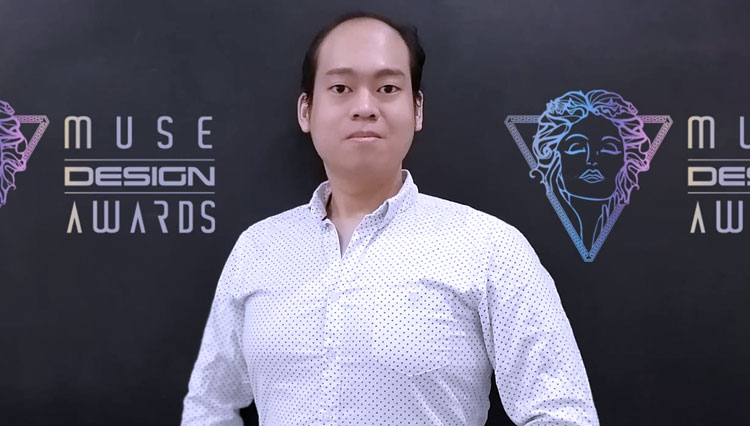 TIMESJAKARTA, SURABAYA – Faldo Andreo Honggowidjojo an architect who lived in Surabaya granted with Platinum award at the Muse Award 2019, New York, US. It makes him become the one and only Indonesian architect who received an award on the event.
Muse Award is an event designed for the professionals to show their strengths and creativities regardless to the professionals experience and age.
On the occasion he managed to put three other awards on his bag for three different categories i.e Hospitality Design, Conceptual Design, and Other Architectural Design.
The platinum award will only be given for the extraordinary skill architect. In a addition, his project, AVISA Bali Chapel who granted the platinum award will be realized and constructed in Bali, Indonesia.
The chapel will be the best venue for wedding, it will has an optical 3D illusion which will form a heart if its viewed on certain angle. There will be a bridge connecting the symmetrical building and a stair with an ocean view for the place to make the oath.
There will be a huge glass podium which you could use to throw the bouquet or release some pigeons. Not only the architecture, the area will be designed as green as possible with beautiful flower bed in each corner.
There were around 15.000 project received for the Muse Award 2019. The assessments were done by 130 international judges of 60 countries. The Grand Panel Jury were taken from 42 competitive public figures from 22 countries. And Faldo Andreo project was the lucky one granted with platinum award. (*)
Baca Berita Peristiwa dan Politik terbaru di Indonesia dan luar negeri lainnya hanya di TIMES Indonesia.